Chairman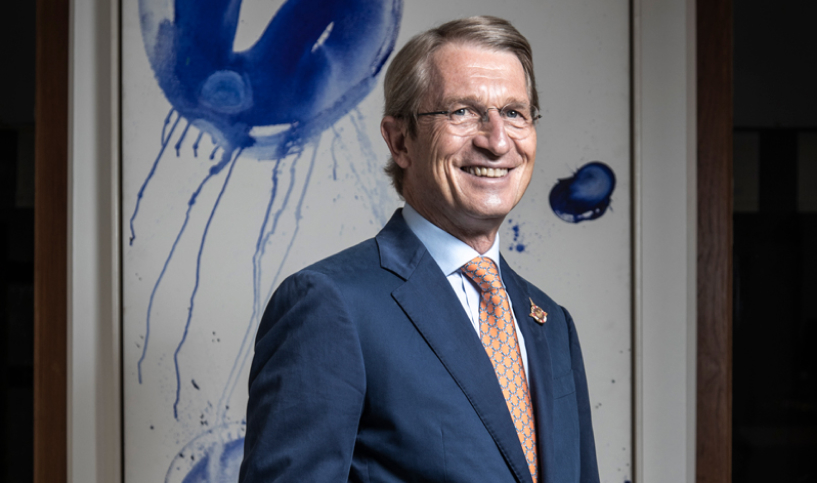 Dr. Harald Link
Dr. Link is the Chairman, President and owner of B.Grimm, Thailand's longest established business institution, carrying a 143-year-old tradition of "Doing business with compassion." Today, B.Grimm is a multinational conglomerate active in energy, building and industrial systems, healthcare, real estate, transportation, lifestyle and digital.

As a company that has flourished within Southeast Asia for more than 143 years, B.Grimm is committed to giving back to the country, which it calls home. This spirit of social responsibility and community support began with the first generation of the Link family and continues to today, with Dr. Link remaining steadfast in his family's devotion and dedication to the Thai community.

His love of classical music since his childhood and experience of classical concerts around the world has led him to be one of the major supporters of classical music in Thailand through the Royal Bangkok Symphony Orchestra (RBSO). Before becoming the Chairman of the RBSO in 2016, Dr. Link has served as a board member for more than 10 years. He leads the foundation through its fourth decade with the mission to cultivate classical music for the younger generation, and to make classical music accessible to all.

Apart from music, Dr. Link is also actively engaged in a multitude of social programmes important to society. His outstanding environmental contributions include supporting WWF's ambitious "Save the Tigers" conservation programme in Thailand, and reforestation projects across the country. For sports, he is internationally-recognised for his role as President of the Thailand Equestrian Federation, working tirelessly to raise standards of the sport in the Asian region, and under his visionary leadership, he made history by sending the Thai national equestrian team to compete in the Tokyo Olympics 2020.