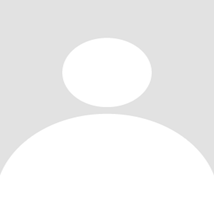 Phu Koanantakool
Phu Koanantakool was born in 1985. He was a speed metal drummer before he began to study piano at 17 with Ajarn Komkam Chaleypoj.

He was admitted to Silpakorn University in 2003 and studied under Jun Komatsu and Jamorn Supapol respectively. Phu passed the entrance examination at the prestigious Mozarteum in 2005 and studied under Prof. Gereon Kleiner.

Despite the relative brevity of his formal studies, his devotion to the instrument has become one of the most sought-after pianists in both Thailand and abroad.

He has taken master classes receiving the valuable influence of many great artists, such as K. Popowa- Zydroń, R. Levin, A. Schiff, K.H. Kämmerling, A.Jasinski, H. Leygraf, D. Bashkirov, G. Steinschaden, G. Romero, O. Łazarska, S. Kutrzeba, S. Dorenski, M. Szczepanski, R. Plagge, M. Mollova and J.F. Antonioli. He has also taken private classes with many artists, such as D. Parakhina, V.Krainev, P. Zereu, S. Koch, M. Ivanova, B. Lerner, Eri Nakagawa, W. Schmitt-Leonardy, C. Keller and S. Bhanomyong. He was also one of the last pupils of the late Thailand National Artist Piyabhand Sanitwongse na Ayutthaya.

He obtained his Bachelor's degree in Piano Performance from HEMU Haute Ecole de Musique (University of Music Lausanne) and studied with J.F. Antonioli and R. Castro. He also received chamber music lessons from Vincent Coq. He went on to study his Master's degree at the Fryderyk Chopin University of Music under the tutelage of P. Paleczny and chamber music under the guidance of K. Jankowska.

Phu has performed in Austria, Germany, Switzerland, Poland, Italy, Spain, and Russia and made his native debut in Bangkok back in 2010, performing the whole 24 Chopin's études and is still the only Thai pianist who has achieved this feat. He's also the first Thai pianist who performed the complete set of Liszt's 12 Études d'exécution transcendante.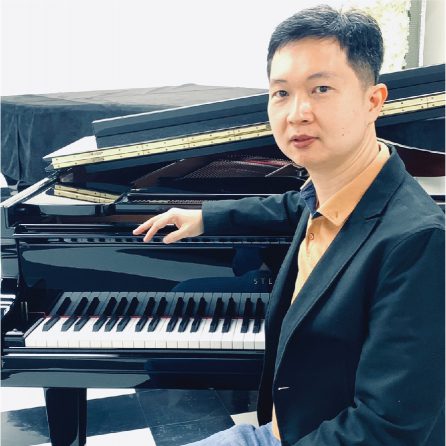 Yotanan Chueasamran
With twenty-four years of valuable teaching experience, and thirty years of performance experience, Yotanan is a pianist and piano teacher of fine repute. Yotanan obtained a Bachelor of Education degree (with 1st class honors) at Chulalongkorn University and a Master of Arts degree at Rangsit University.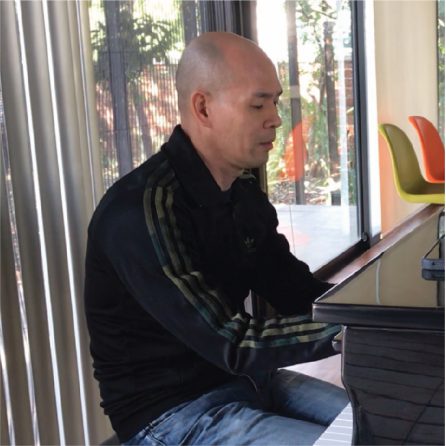 Woravit Varikarn
With twenty-four years of valuable teaching experience, and thirty years of performance experience, Yotanan is a pianist and piano teacher of fine repute. Yotanan obtained a Bachelor of Education degree (with 1st class honors) at Chulalongkorn University, and a Master of Arts degree at Rangsit University.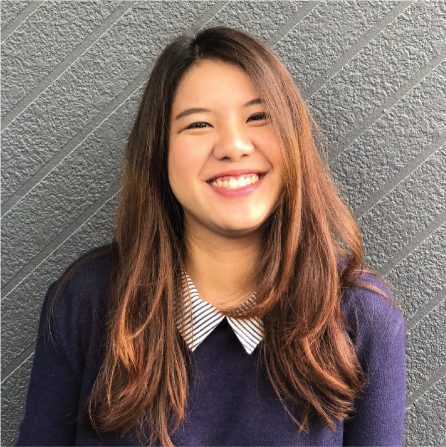 Wittada Phaokhum
A pupil of renowned Japanese pianist Jun Komutsu, Wittada started playing piano at four years of age and enjoys playing both popular piano and classical piano. A Bachelor of Fine with and Applied Arts in Classical Music Piano Performance with 1st Class Honours (Srinakarinwirot University), and a Master of Music Education (Chulalongkorn University), Wittada also has a Level 4 Diploma in Music Performance (ATCL from Trinity College). She was 2nd Runner up of the Piano 4 Hands Yamaha Music Festival (Thailand). A talented teacher with ten years of experience, her students have been prepared for exams from Grades 1-8, all passing with merit/distinction marks. She has also presented pupils for the Trinity College Competition, winning Bronze medal, and the KPN competition (2nd runner up of Thailand).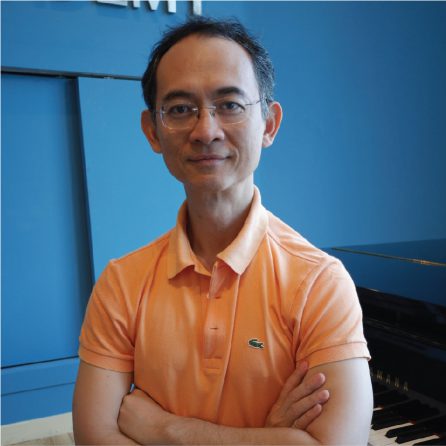 Surachoke Satraphai
With thirty-six years of experience, Surachoke first achieved widespread recognition as a talented, accomplished, and successful song-writer and recording Studio Musician. He is the composer of many famous pop songs. Now also a recognised piano teacher of distinction, Surachoke has expertise in teaching very young beginners and children with special needs. He assisted in creating "Piano, So Fun" - a wonderful and original published piano method book. As well as musical qualifications, Surachoke also holds a Bachelor of Arts degree in English.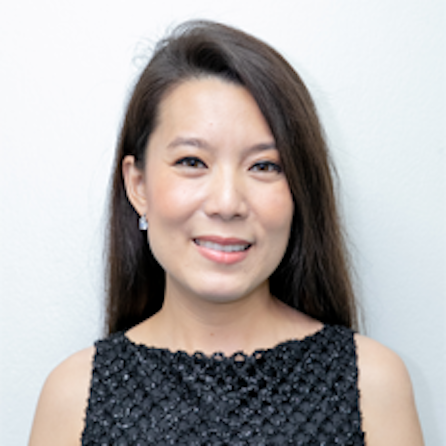 Sasipa Rasmidatta
Sasipa is a well-known collaborative pianist and highly experienced orchestral pianist, who works for HRH Princess Sirivannavari Nariratana Rajakanya. Sasipa is the chosen solo pianist for the prestigious 'Sirivannavari Bangkok' annual fashion show, and has been Orchestral Pianist for the Royal Bangkok Symphony Orchestra since 2006, and the Maitai Orchestra since 2013. With twenty-one years of experience, she has been piano and music theory instructor at the Royal Bangkok Symphony Music School since 2007. Sasipa holds the Licentiate of Trinity College London in Piano Performance with distinction (2007), and became an Associate of Trinity College London in Music Theory in 2007. She achieved a Bachelor of Arts degree (Piano Performance) with 1st Class Honours from Kasetsart University in 2006, a Master of Music degree at Silpakorn University in 2017, and also attended on scholarship the Collaborative Piano and Piano Ensemble Exchange Program at the Conservatorium, Maastricht, Netherlands in 2017. A career highlight was as Sub-keyboard/pianist for the "West Side Story" International Tour 2017 Bangkok production, under the baton of Donald Chan.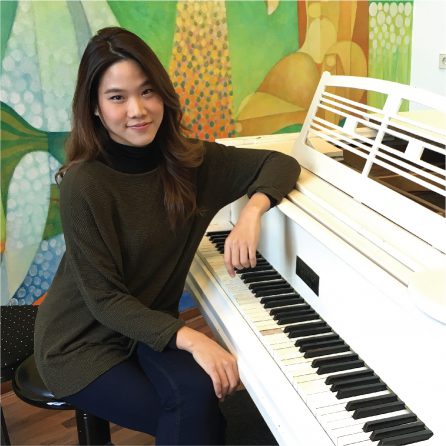 Pimlapa Suktalordcheep
Pimlapa has performed on piano regularly as a soloist and piano accompanist on many occasions, including the Festival of Piano and Harp Music, the Silgum Concert at Chulalongkorn University, and at the Thailand International Composition Festival 2018. She was a pianist for the Thailand International Clarinet Academy 2017-2019, participated in the 5th Chopin Piano Competition Bangkok, was awarded the Gold Prize for the Yamaha Thailand Music Festival 2002, and participated in a ProMusica project at Penang Hill, an International Workshop presented by Opera Plus Studio (Belgium). Pimlapa studied for a Bachelor of Piano Performance degree at Chulalongkorn University, and progressed to a Master of Music in Collaborative Piano at Silpakorn University. A fine pianist with seventeen years of experience, Pimlapa has benefitted from Masterclasses with world famous pedagogues and soloists including Peter Frankl, Boris Berman, and Graham Johnson.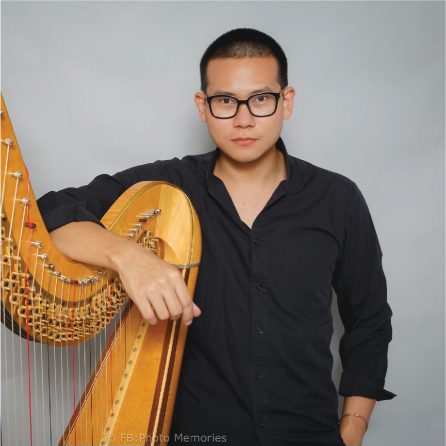 Pansa Soontornrattanarak
Pansa is a truly exceptional and versatile musician, who teaches the harp and piano, in addition to advanced music theory and ensemble directing. He has performed regularly will the Royal Bangkok Symphony Orchestra (RBSO), Thailand Philharmonic Orchestra (TPO), and Princess Galyani Vadhana Institute of Music Youth Orchestra (PYO). He obtained a Bachelors of Humanities degree in Western Music –at Kasetsart University.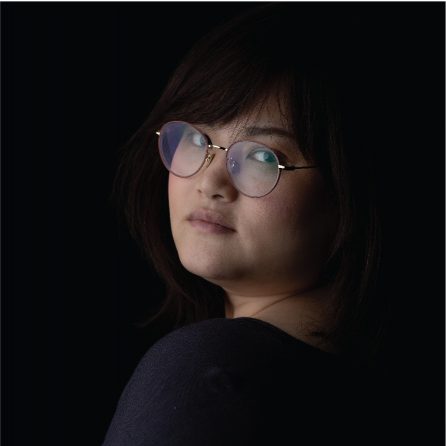 Khaekhai Tanasanopin
Khaekhai has been teaching in many schools since 2008, including the Mater Dei Institute. With over ten years of professional experience, in 2015 she became a music theory lecturer at Rangsit University. Here she has been awarded "Outstanding Teacher" status. She obtained her Bachelors of Fine and Applied Art at Chulalongkorn University and Masters of Art (Music) degree at Rangsit University. Khaekhai is expert in Music Theory, Keyboard Skills and Analysis, Integrated Class. She has performed regularly with Rangsit University Symphony Orchestra and Chulalongkorn University Symphony Orchestra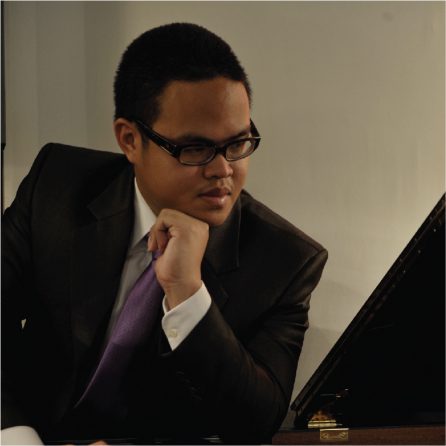 Jayanat Wisaijorn
Jayanat is at the very forefront of the classical piano community today, and specialises in the tutoring and development of advanced level students. Jayanat has appeared in concerts throughout Bangkok, Europe, and the United States. He has appeared as soloist two times with the Royal Bangkok Symphony Orchestra, performing to great critical acclaim Beethoven's piano concertos Nos. 1 and 5, the 'Emperor.' Having performed and instructed around the world, he has also collaborated with the renowned flautist Jasmine Choi.
Jayanat earned his Master of Music degree from Indiana University, Jacobs School of Music, where he also held a teaching position as an Associate Instructor in Piano. He has worked with internationally renowned pianists such as Domonique Merlet, Robert Levin, Andrzrej Jasinski, Robert McDonald, Phillipe Entremont, Gary Graffman and Arie Vardi. Jayanat was exposed to the chamber music teachings of great artists such as Alexander Kerr (Former Concertmaster of the Royal Concertgebouw Orchestra), Jorja Fleezanis, Mimi Zweig, Elmar Oliveira, Philip Evans, Kevork Mardirossian, and Luba Edlina Dubinsky(Member of the Legendary Borodin Trio). Jayanat has studied privately with Panayis Lyras, Emile Naoumoff and Jean-Bernard Pommier. Jayanat's students have performed at the prestigious International Summer Academy in Austria.