Teachers Position:
Strings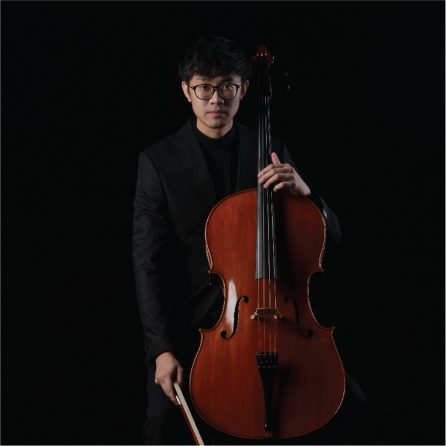 Wishwin Sureeratanakorn
A fine young cellist with four years of experience, Wishwin achieved an impressive Bachelor's Degree of Music with First Class Honours at Rangsit University. He also benefited from five years of study at the Conservatory of Music in Vienna, winning 1st place in the 2012 Summa Cum Laude Festival in Vienna. A member of the Royal Bangkok Symphony Orchestra since 2019, Wishwin has also played with the National Symphony Orchestra, Siam Sinfonietta, and Siam Philharmonic. His String Quartet performs regularly in Thailand and abroad, winning 1st Prize in the 2016 Princess Galyani Ensemble Competition. Amongst his other achievements is Gold Prize at the 2014 Los Angeles International Music Festival.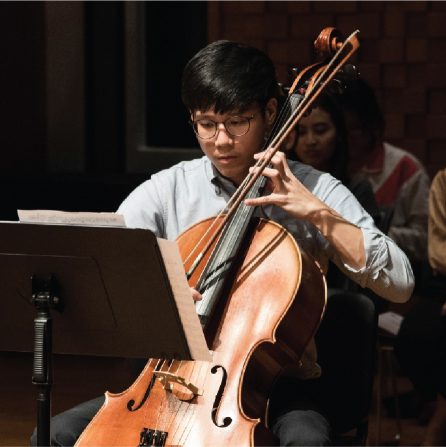 Panyaphat Wongwechwiwat
Thai cellist Panyaphat Wongwechwiwat has performed in numerous renowned concert venues including Carnegie Hall in New York City, Royal Festival Hall and Wigmore Hall in London, Musikverein in Vienna, and Suntory Hall in Tokyo. He has had the opportunities to perform and work with conductors such as Valery Gergiev, Alan Gilbert, Leonard Slatkin, Bernard Haitink, Esa-Pekka Salonen, Edward Gardner, and Itzhak Perlman, and played in master classes for Frans Helmerson and Raphael Wallfisch. Having initially studied abroad at the famous Purcell School in London UK, in May 2016 he became the first Thai musician to have graduated with a Bachelor of Music degree from The Juilliard School in New York, one of the most prestigious and selective music conservatories in the world. Panyaphat is currently playing with the Royal Bangkok Symphony Orchestra as Assistant Principal Cellist. He had also worked with Thailand Philharmonic Orchestra, Siam Philharmonic Orchestra, and Pro Music, and is a member of the popular JEEB Bangkok Ensemble. As well as teaching at RBSS, Panyaphat is a cello tutor at Thai Youth Orchestra.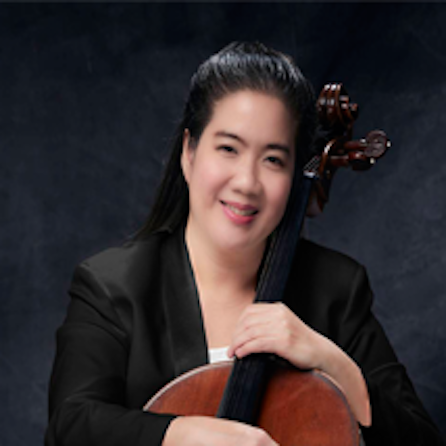 Panadda Permpanich
A veteran member of the Royal Bangkok Symphony Orchestra with twenty-nine years of professional experience, Panadda is also Principal Cellist with the National Symphony Orchestra, and performed regularly with the Ibucus Chamber Orchestra. She achieved a Bachelor of Music Education degree at Chulalongkorn University, and a Master of Arts Music Education degree at Mahidol University. She also won a scholarship from the University of Central Oklahoma for the Discover America Program. Panadda has taught at RBSS since 1991, and also at Bangkok Pattana International School, American International School, Harrow International School, Shrewsbury International School, and at JobTopGun. In her free time Panadda is also a baker of bread and a passionate pet owner.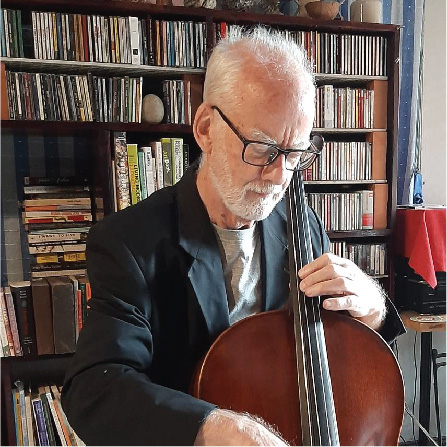 English cello teacher Andrew Healey has lived in Thailand most of his life, with forty years of professional experience. Associated with the Royal Bangkok Symphony Orchestra since the 1980s, he served for a long time as Cello Section Principal in the era of Music Director John Georgiadis during the 1990s. Andrew studied at the Royal College of Music in London UK, and also in Germany. Head of Strings at Harrow International School for ten years, he is now teaching at Princess Galyani Vadhana Institute of Music and for the RBSS school.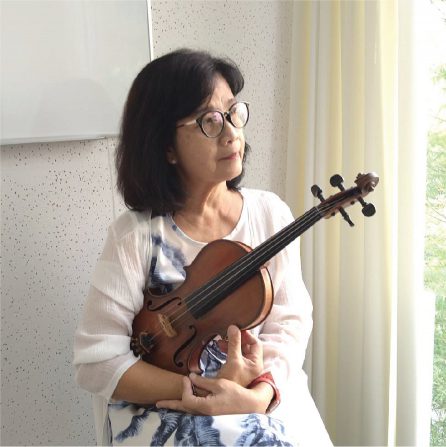 Sumit Kaweklom
Sumit Kaweklom has twenty-two years of teaching experience and has successfully taught hundreds of young violin pupils during a long and committed career. Her excellent pedagogical insight into the setting up of beginner violin students and the early stages of learning in particular is well-known to the musical community of Bangkok, but Sumit is equally qualified in teaching the advanced, higher grades of the violin. As a seasoned performer she has played with the Thai Naval Orchestra, the Royal Bangkok Symphony Orchestra, and
National Symphony Orchestra. Sumit has also worked for the Thai Naval Music School, ASEAN Music Workshops in Malaysia, Singapore, Hong Kong, and the Honors Award for Young Musician from Cathay Pacific.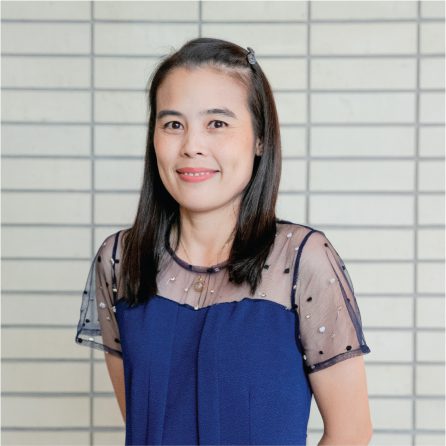 Pornvenus Manacharig
Pornvenus has two decades of professional experience as a violin and viola teacher, and has earned a strong reputation for her highly effective pedagogical approach. An expert in the Suzuki violin book method and syllabus, Pornvenus also teaches at the Royal Thai Navy School of Music. Her warm, welcoming, and encouraging style of teaching has won much respect. A member of the Royal Thai Navy Orchestra, Pornvenus has also performed with the Royal Bangkok Symphony Orchestra.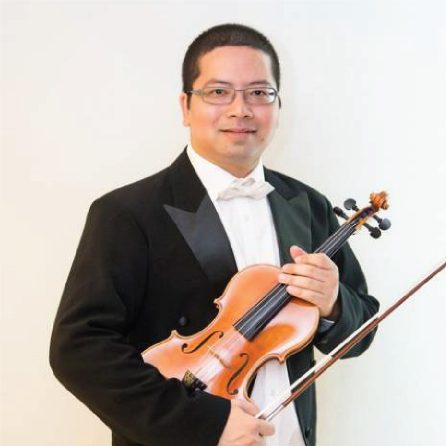 Pisoot Saay-Op-Oua
Pisoot is a passionate and dedicated musician and teacher. A highly admired violinist and violist, he has served as Concertmaster for the Royal Bangkok Symphony Orchestra, of which has been a member from 2000 to 2018. He obtained his Master of Music Degree at the renowned CODARTS University for the Arts (Rotterdam Conservatory, Netherlands), and has performed there with the Rotterdam Philharmonic, Netherlands Philharmonic, and Ensemble International. Other valuable experience in Europe has been with Beziers Musike (France) Castilla, La Mancha Symphony Orchestra (Spain), Tilburg Chamber Orchestra (as Concertmaster), and Camerata Tera Reno. He was a finalist in a String Quartet competition in Bologna, Italy.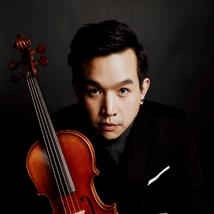 Kanin Udommana
Kanin was a first generation violin student at the RBSS in 1996. Since then he has gone on to study and perform music around the world. He is a full time faculty member at Mahidol University College of Music, and is also co-principal 2nd violin at the Royal Bangkok Symphony Orchestra, of which he has been a member since 2002. Kanin is a founding member of the popular Jeep ensemble, the premier cross-over band in Thailand. His students have won prizes from various international/national competitions and his students have achieved the highest scores in ABRSM exams in various grades. A recipient of a scholarship from HRH Princess Galyani Vadhana Classical Music Fund, Kanin has performed in many events for international relations for the Thai Embassies in Austria, Germany, and China. He was trained at the University for Music and Performing Arts in Graz and University for Music and Performing Arts in Vienna, both in Austria, and the Academy of Arts Banska Bystrica in Slovakia. A very well respected musician, he was also Principal 2nd violin of Niederösterreich Jugendsinfonieorchester (Austria), and has performed with Sinfonietta Baden and Webern Symphony Orchestra (also in Austria), and Metropolitan Festival Orchestra (in Singapore).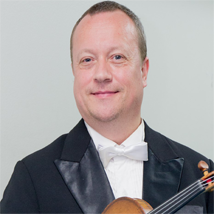 Daniel James Hudson
English violinist, violist, musicologist, and educator Daniel James Hudson received his formative instrumental training on scholarship at the Royal Academy of Music in London during the 1980s. Eminent violin professors with whom he studied include the renowned Philharmonia Orchestra concertmaster Hugh Bean CBE; the influential pedagogue and author Simon Fischer; and the internationally admired virtuoso Alfredo Campoli. A keen academic interest in all fields of music – mainstream classical and beyond – was nurtured at the Universities of York and Surrey, where he also had the opportunity to develop pianoforte accompaniment as a secondary discipline.

Orchestras with which he has worked include London Philharmonic Orchestra, Royal Philharmonic Orchestra, the Philharmonia, English National Ballet, English Touring Opera, and Royal Oman Symphony Orchestra. In 1995 he was invited to join the Royal Bangkok Symphony Orchestra after auditioning for the then Music Director John Georgiadis - himself a highly regarded ex-concertmaster of the London Symphony Orchestra in the eras of Abbado and Previn. Hudson's fortunate connection with the RBSO continues to this day, now also serving on the faculty of violin/piano teachers at the orchestra's own Bangkok Symphony Music School. As an educator he has in addition played a pioneering outreach role in introducing structured violin pedagogy in the northeastern city of Khon Kaen, with his students receiving annual invitations to appear at ABRSM High Scorers' Concerts at the Bangkok Arts & Culture Centre.

Daniel James Hudson has been concertmaster for some three dozen locally based orchestras and groups in the United Kingdom. His professional life began as orchestral leader for British Youth Opera, touring nationally four of the great operas by Mozart. A later career highlight was a five-week sold-out residency at the Kennedy Centre in Washington D.C., where he was ensemble leader for the prestigious Almeida Theatre company's acclaimed production of Wedekind's 'Lulu' plays.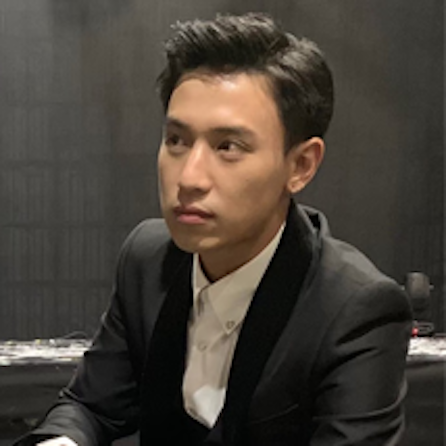 Chalat Limpisiri
Chalat started his first violin lessons when he was 11 years old, and continued to study in a pre-college music program, then later at the Mahidol University College of Music, where he earned his Bachelor of Music Degree. He further studied to earn a Masters of Music Degree from the Conservatory of Music at Rangsit University. He also attended the Hochschule fur Musik Franz Liszt in Weimar, Germany, as an exchange student. From 2014-2016, he studied with Professor Barbara Gorzynska at Prayner Conservatorium in Vienna, Austria. A member of the 1st violin section of the Royal Bangkok Symphony Orchestra, he has also performed with the Dr. Sax Chamber Orchestra, Asian Youth Orchestra, Thailand Philharmonic Orchestra, and Siam Philharmonic Orchestra. An important member of the Member of Asian Youth Orchestra from 2012-2013, his international experience also includes the Myanmar Music Festival in 2017.