Musicians Position:
Resident Conductor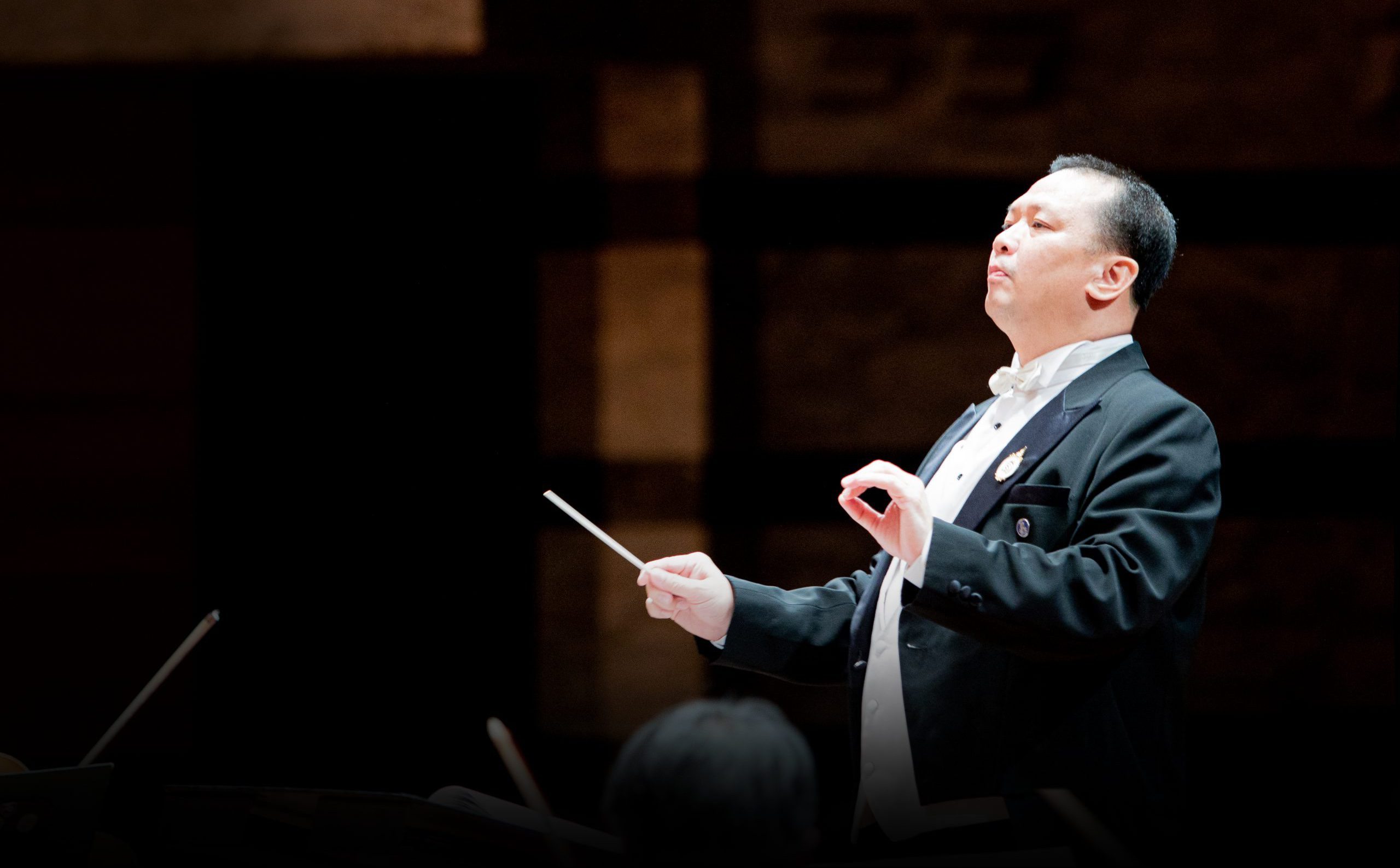 Dr. Vanich Potavanich
Dr. Vanich Potavanich, Silpathorn Artist Awards - 2014, awarded by the Ministry of Culture, Vanich graduated with BMus, MMus and Doctorate degree from the Department of Music, Faculty of Fine and Applied Arts, Chulalongkorn University. He began his trumpet lessons at the age of 12 while studying at Wat Suthiwararam School and later went on to pursue his trumpet study at the Rotterdam Conservatory in the Netherlands.

He is Music Director and Conductor of the National Symphony Orchestra, Chaophraya Symphony Orchestra, and Rangsit Symphony Orchestra. Vanich has also appeared as Guest Conductor of the Royal Bangkok Symphony Orchestra (RBSO) since 1995, Burapha Symphonic Band, Kasetsart University Winds Symphony, Princess Galyani Vadhana Youth Orchestra, Mahidol Winds Symphony, and Musica Sinfonietta (Penang Malaysia).

He has been selected as conductor for international music festivals such as the Asian Composer League Conference and Thailand International Composition Festival, and has been invited as a judge for many music competitions. Dr. Vanich has served as Principal Trumpet of the Royal Bangkok Symphony Orchestra from 1986 until the present.

He has been guest trumpet player with Malaysian Philharmonic Orchestra, Kyushu Symphony Orchestra (Japan), Singapore Symphony Orchestra, and Nusantara Symphony Orchestra (Indonesia). He has also had a joyful experience working with the Hong Kong Philharmonic Orchestra, as well as ensembles in Busan, Kwangju, Seoul, Macau, London, Belfast, Dublin, and Paris, where he toured in 2003. A much sought after private teacher of Trumpet and Ensembles, Dr. Vanich has given numerous master-classes at universities in Thailand, and also internationally in such locations as Malaysia, Beijing, Shenzhen, Indonesia, Singapore, and Hong Kong. As a prolific composer and arranger, his works cover more than three hundred original compositions and arrangements. He is presently Composer in Residence of Rangsit University.

In December 2018, he was appointed as Director of Royal Bangkok Symphony Orchestra Foundation and RBSO Resident Conductor.