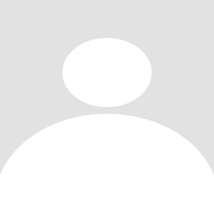 Phu Koanantakool
Phu Koanantakool was born in 1985. He was a speed metal drummer before he began to study piano at 17 with Ajarn Komkam Chaleypoj.

He was admitted to Silpakorn University in 2003 and studied under Jun Komatsu and Jamorn Supapol respectively. Phu passed the entrance examination at the prestigious Mozarteum in 2005 and studied under Prof. Gereon Kleiner.

Despite the relative brevity of his formal studies, his devotion to the instrument has become one of the most sought-after pianists in both Thailand and abroad.

He has taken master classes receiving the valuable influence of many great artists, such as K. Popowa- Zydroń, R. Levin, A. Schiff, K.H. Kämmerling, A.Jasinski, H. Leygraf, D. Bashkirov, G. Steinschaden, G. Romero, O. Łazarska, S. Kutrzeba, S. Dorenski, M. Szczepanski, R. Plagge, M. Mollova and J.F. Antonioli. He has also taken private classes with many artists, such as D. Parakhina, V.Krainev, P. Zereu, S. Koch, M. Ivanova, B. Lerner, Eri Nakagawa, W. Schmitt-Leonardy, C. Keller and S. Bhanomyong. He was also one of the last pupils of the late Thailand National Artist Piyabhand Sanitwongse na Ayutthaya.

He obtained his Bachelor's degree in Piano Performance from HEMU Haute Ecole de Musique (University of Music Lausanne) and studied with J.F. Antonioli and R. Castro. He also received chamber music lessons from Vincent Coq. He went on to study his Master's degree at the Fryderyk Chopin University of Music under the tutelage of P. Paleczny and chamber music under the guidance of K. Jankowska.

Phu has performed in Austria, Germany, Switzerland, Poland, Italy, Spain, and Russia and made his native debut in Bangkok back in 2010, performing the whole 24 Chopin's études and is still the only Thai pianist who has achieved this feat. He's also the first Thai pianist who performed the complete set of Liszt's 12 Études d'exécution transcendante.